An introduction to dehydrated food
There are many benefits to dehydrated food and I bought a food dehydrator for the purpose of introducing raw foods to my children.
For those of you who suffer from food intolerance symptoms, you can use a food dehydrator for red delicious apples, golden delicious apples, mango, pear and possibly even banana, until the body has been healed and is ready to accept different types of food.
Suffering from food intolerance symptoms is difficult and dehydrated food is certainly a snack you would want to add to the limited food you can consume.
Using a food dehydrator is a good way to incorporate enzyme rich food into your diet provided you dry your food using a low heat setting or the living food setting on the thermostat.
Not all food dehydrators are created equally and I did a lot of research before purchasing mine and you will also want to compare food dehydrator prices.
Dehydrated food is a good alternative to freeze dried food with both having different textures. It is also a good alternative to canned fruit or fresh fruit if you are traveling, great as a quick healthy snack to keep in the cupboard and an easy, healthy snack for toddlers or as lunchbox ideas for kids.
It is handy to have dried snacks in the cupboard in case you are out of fresh produce and cannot get to the grocer, so you can easily pull the dehydrated food from the cupboard and add it to your child's lunchbox; easy! You will also find it is easier on the budget to use a food dehydrator than purchase freeze dried foods from your local grocer.
The problem with dried fruit you buy at your grocer is that it is usually laden with sulphites, also known as sulphur dioxide or food preservatives 220 to 223. We shall cover sulphites in another article. I highly recommend you avoid sulphites where possible, especially if you are an asthma sufferer or are prone to chronic fatigue syndrome.
If you are going to make your own dehydrated food, it is a good idea to try and buy local fresh food. It is better to buy local than organic that has been stored for weeks before put on the grocer's shelves, if that is the case with your local organic supplier.
Try to find a local farmer's market. Even though it takes longer, I suggest using the low heat setting on your food dehydrator for the benefit of retaining maximum nutrition in your food. Heating above sun temperatures kills the nutrients.
Food Dehydrator Review
Top 11 things to consider based on my experience of buying a food dehydrator.
How easy it is to access one tray of food without having to pull all the other trays out in the process
How evenly the food is dried; which comes down to the food dehydrator shape and air flow
How easy the trays and mesh liners are to clean
What is an energy efficient food dehydrator?
Is the food dehydrator thermostat controlled so you can vary the drying temperature?
Is there a timer?
Size of the food dehydrator for storage (keep in same place for use and storage)
Reviews from others who have purchased a food dehydrator
Noise level – you don't want something loud
Warranty information should something go wrong
Price comparisons
An Excalibur 9 tray food dehydrator was what I purchased as Excalibur dehydrators are considered to be one of the best on the market. The Excalibur 9 tray food dehydrator takes a bit of work to fill so I do think the Excalibur 5 tray food dehydrator would suffice in most cases unless you are an avid user.
The benefit of an Excalibur 9 tray food dehydrator is that you can fill as many trays as you need. Keep in mind, I have 3 children and I aim to buy large qualities of fruit both to use as dehydrated food and as a fresh supply.
We use the living foods heat setting for everything and the timer is good for forward planning because you can monitor how many hours it takes you to dry your food. You can lift the lid at any time to remove trays if one food dries faster than others without impacting the drying process too much. This is also beneficial because you can take your dehydrated food out when it is dried to your own personal satisfaction.
Dehydrated food recipe books generally give you a guide to let you know if there is still too much moisture. A lot of Easy Raw Food Recipes
use a dehydrator too.
On the whole I find the Excalibur 9 tray food dehydrator extremely easy to use and I highly recommend it should you be looking to make your own yummy dehydrated food. Oh and don't anticipate the dehydrated food being in the cupboard very long as the kids devour it! (and friends)
Dehydrated food tips and ideas
I've dried mango, a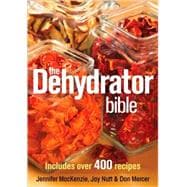 pple, banana, kiwi fruit, strawberries, pineapple and pear. I've also made some banana coconut cookies using raw coconut, some corn and flax seed crackers, raw apple pie, wraps and chia crackers. You can learn more about raw food recipes here.
For those of you living in Melbourne, have a look at www.rawfoodmelbourne.com.
There is so much more you can make in a dehydrator and you can learn about it through a dehydrator book.
If you do purchase a dehydrator recipe book from the ones I have recommended then always use the living food heat setting regardless of what the book says.
I've done the hard work for you with my research and I'm happy to hear your own comments on food dehydrators.
Apple Peeler, Corer, slicer
This little apple spiral machine shown in the picture here is such a time saver. It is easy to clean, store and use and if you have children, it is a great way to get them to join in on learning to live with raw foods.
This is an apple corer, apple slicer and apple peeler. To use it, simply sit it on a bench top, wash your apple, put it on the prongs, decide if you want it peeled or not and move a slider accordingly and wind the handle to start the process.
The apple is cut into a spiral (which the kids love to see) and you remove the core from the prongs once complete. I then use a kitchen knife to cut the apple in 1/2 and then arrange it on the dehydrator trays.
You can fit about 2 & 1/2 granny smith sized apples on one dehydrator tray. I've included a picture of the apple peeler, corer and slicer so you can see what it looks like. You can click on the image to purchase your own apple peeler, corer and slicer to save time and effort.
Which dehydrator
is most appealing to you based by review? Leave a comment below.
Your News On Food brought to you by
Eileen Baudinette
Food and Health Commentator. © 2009 – 2022
thenewsonfood.com
———————–
Disclaimer:
I'm no medical expert and information contained on this blog is written through my own experience with the aim of furthering your education on health. It is your responsibility as to how you use this information and I cannot be held liable for any misinterpretation or misuse of the information provided.